HOW TO ORDER A REPEAT PRESCRIPTION
Repeat Prescriptions
If you take regular medication, when you join the surgery you may need to speak to a Pharmacist/GP before your first prescription.
Repeat prescriptions can be requested:
Online - via SystmOnline. Please click here for further information
Via the NHS App - download and register for free on your smartphone or tablet 
By sending an email -  wccg.smp@nhs.net. When emailing, please include your full name, date of birth and line of address, so that we can correctly identify you
By post - through our letterbox outside of Fisherton House (there are forms available at the rear entrance if required)
We apologise that no requests for medication will be accepted over the telephone.
We require 48 hours (2 working days) to process prescription requests. The Pharmacy will require additional time to dispense and issue medication.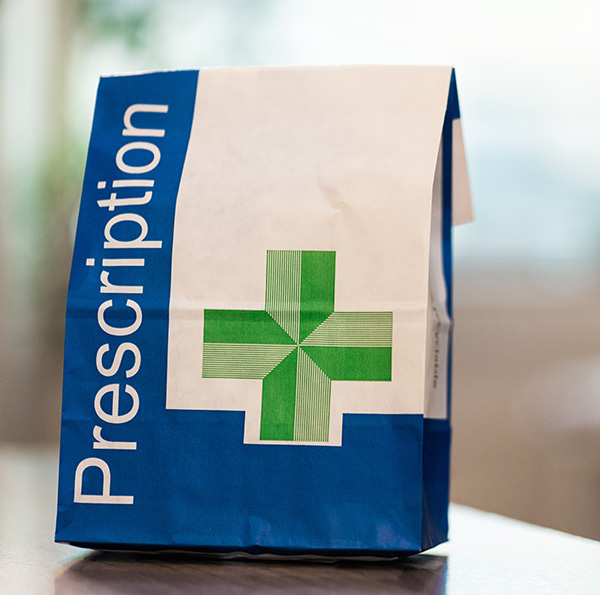 New Protocol for Repeat Oral Contraceptive Pill Check
Salisbury Medical Practice has a new protocol in place for repeat oral contraceptive pills.
This process applies to women aged 20 years and over only.
We now have a Contraceptive Pill Checklist. Please click on the link below and complete this form. This can be emailed to us at wccg.smp@nhs.net or posted through our letter box at Fisherton House. 
This will be assessed by the clinical team. If no concerns are identified, a prescription will be issued for 6 months. If you need to be seen, the doctor will arrange an appropriate appointment.
If you have any issues or questions, please contact the surgery via telephone. 
Protocol for Contraceptive Pill Check
Collection From a Pharmacy
We can arrange for your prescription to be sent to a local pharmacy of your choice so that you can collect your medicine directly from there. 
Prescriptions are now sent electronically to pharmacies. However, items which are Controlled Drugs cannot be sent electronically, so are printed by us and collected by pharmacy couriers.
Medication Reviews
We a piloting a new method of carrying out our Medication Reviews which may involve you not needing to see a Doctor.  In many cases the Doctor/Pharmacists reviews your individual case and approves the review. Some patients may be requested to have their usual blood test ahead of this review taking place. In addition, some patients may be called by the GP/Pharmacist to discuss their medication and a small number may be required to come in for a face-to-face appointment. If you need a medical review, please contact us via telephone.