Better Health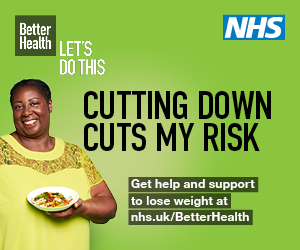 Kickstart your health
Your health matters. There has never been a better time to kickstart your health. Better Health has a range of tools and support to help - find what works for you. Let's do this!
Extra weight puts extra pressure on your body, making it harder to fight against diseases like cancer, heart disease and now, COVID19.
Losing weight can help reduce your risk.
For help and support to lose weight, including a free 12 week weight loss plan, go to https://www.nhs.uk/better-health/
Start your journey to better health
Download the free NHS weight loss plan onto your smart phone to help you start healthier eating habits, be more active and start losing weight. The App is available in the App Store and Google Play.
The plan is broken down into 12 weeks so you can:
set weight loss goals
use the BMI calculator to customise your plan
plan your meals
make healthier food choices
get more active and burn more calories
record your activity and progress
Don't worry, the app makes it easy for you - just take it one week at a time. Let's make "one day" today!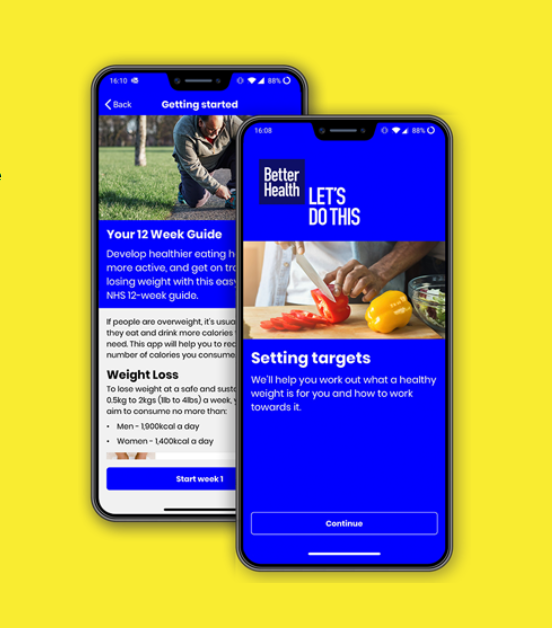 Content provided by www.nhs.uk/better-health
INDEX - Self-Help-Centre
Self-Help Information
Health Checks