Fountain Way Roadworks
Roadworks will be taking place from 26th April - 26th May, digging up and tarmacking Fountain Way to improve the road. They will be completing this in five phases to ensure access remains to all buildings throughout. 
Our front and rear car parks will be accessible at all times, however you may need to use the alternative entrance/exit to Fountain Way. Up until 18th May, the road will be rough gravel so please take care when driving.
The builders carrying out the work will be making clear signage and directions - please take note of this to see which entrance to use. Please see the map below for the work phases, we will share updates of which phase they are working on and which entrance to use on our website and Facebook page.
---
Updated 28th April 2022
The roadworks have now moved on to phase two.
During this week and next week (phases two - four) if you are visiting Tanday Pharmacy, please use entrance one to access our front car park.
If you are visiting the surgery, please use entrance two to access our rear car park.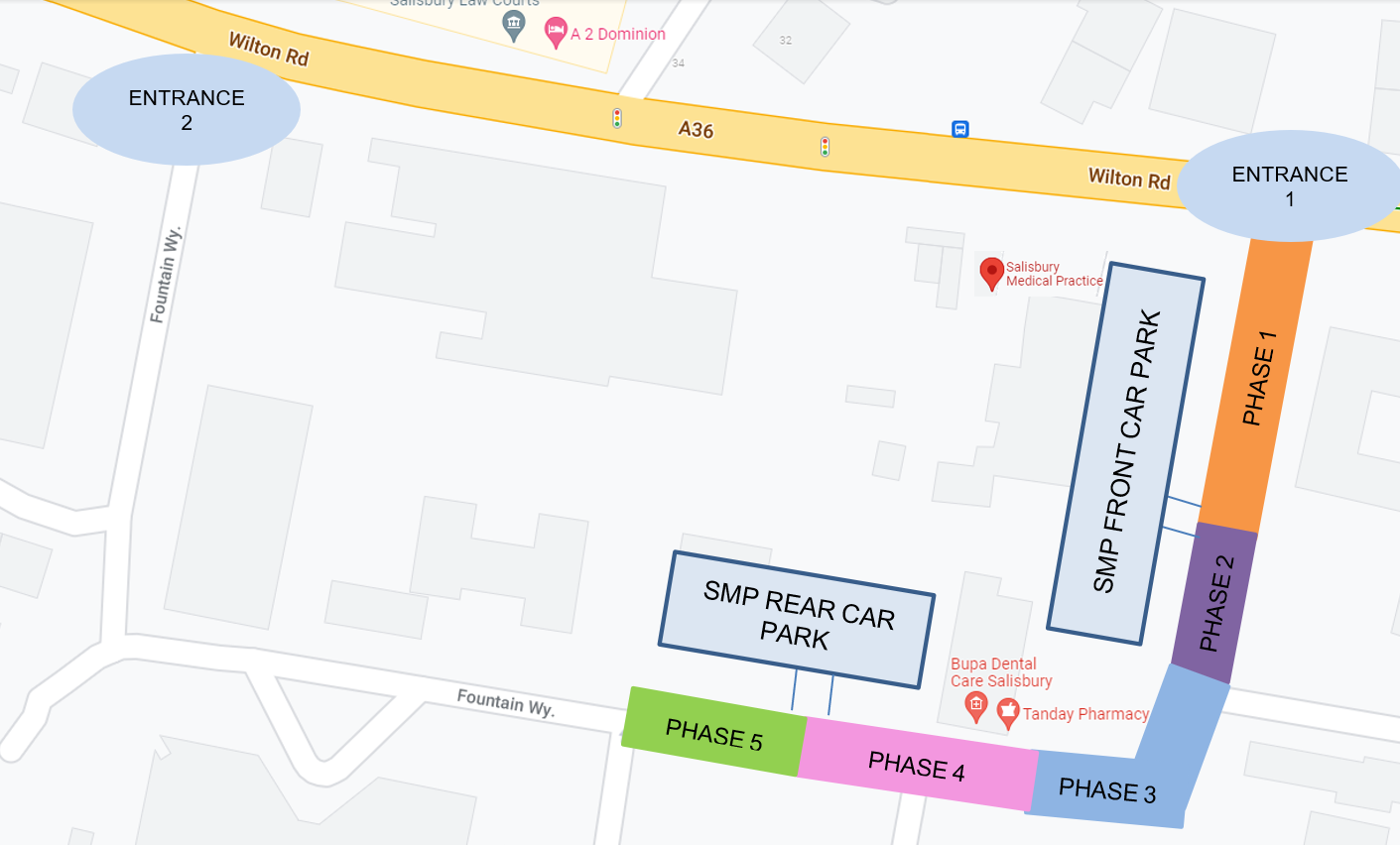 Published: Apr 21, 2022