ROOM BOOKINGS
We have two conference rooms available for hire:
Ebble
Ebble is a modern, medium sized conference room (28sqm) which can facilitate approximately 15 people.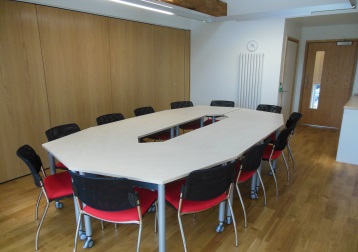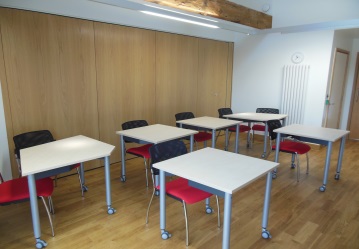 Wylye
Wylye is a large, modern conference room (47sqm) which can facilitate approximately 40 people. The room has a hot refreshment point, built in overhead projector and pull down projector screen.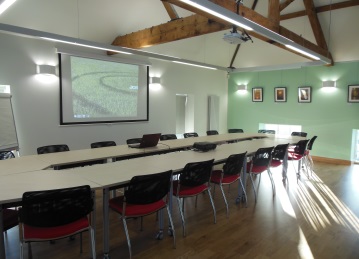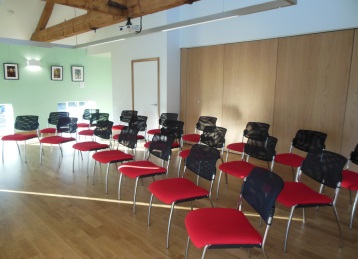 Ebble and Wylye can be made into one room by opening the bi-folding doors.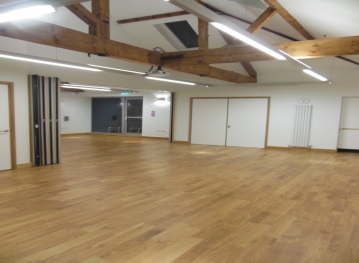 Both our rooms have wooden flooring making them ideal for dance and exercise classes or evening & weekend events.
Consulting Rooms
We have seven spacious consulting rooms, three of which have couches. Each room has a computer, printer and WiFi access.
Costs
Consulting Room - £40 + VAT per session  
Wylye Room - £50 + VAT per session
Ebble Room - £40 + VAT per session
Wylye & Ebble Room together - £80 + VAT per session
Sessions
First session: 9am - 1pm
Second session: 2pm - 6pm
Contact Us
Tel: 01722 333034
Email: bookingenquiries.smp@nhs.net